CLPe Series
With rising pressure of online shopping and visitor reviews, customer experience is a top priority. Your team needs to connect instantly, respond quickly to address customer requests and provide premium service. From back-of-house to front-of-store, the CLPe Series is your stylish and essential team communication tool - built to last all day, everyday in retail and hospitality.
CLPe Series - 1 Channel
MSRP: $219.00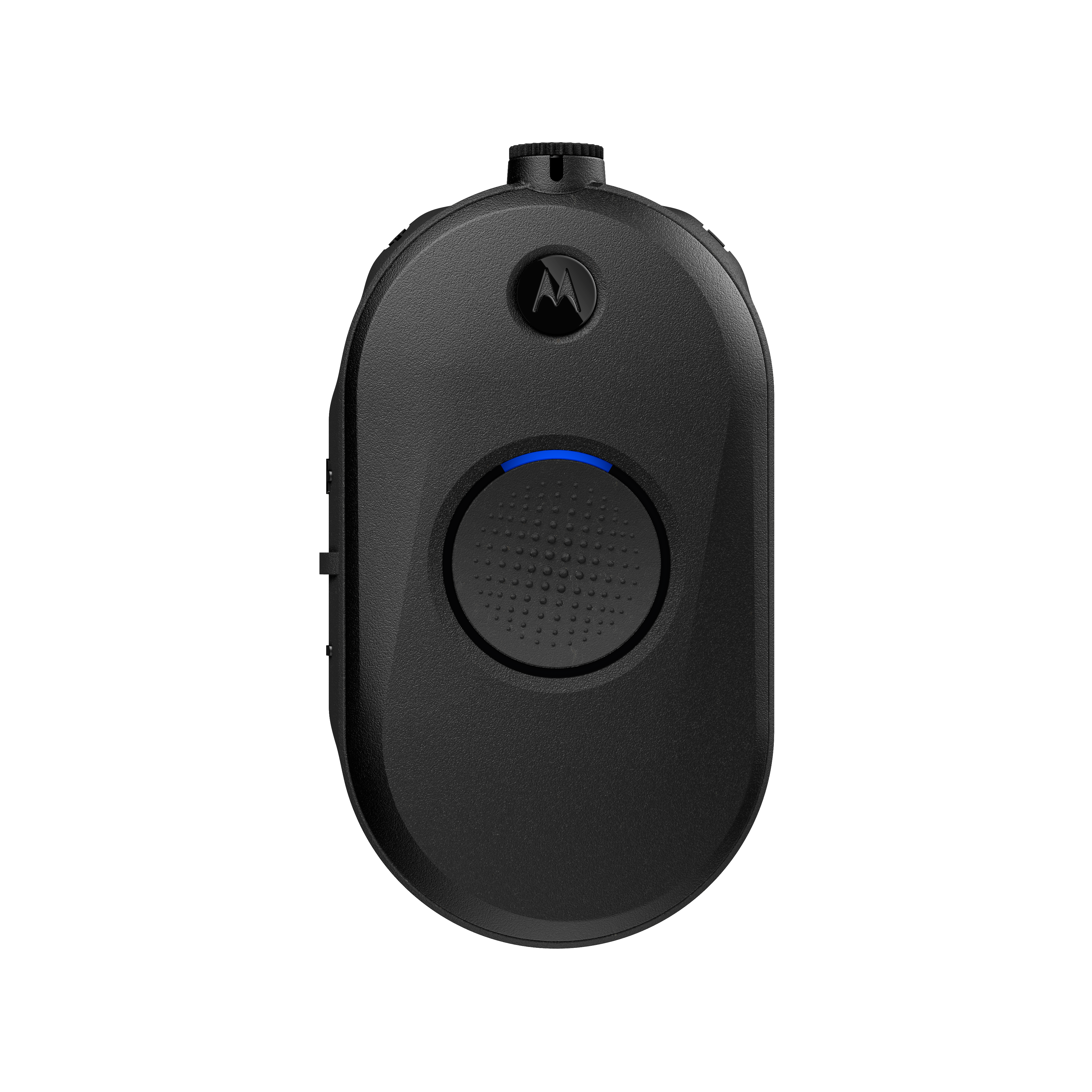 CLPe Series - 8 Channel
MSRP: $269.00
---
Benefits
Unit to Unit Range - 100,000 sq. ft. or 10 floors
Repeater Range - 250,000 sq. ft. or 20 floors
UHF / 450-470 MHz
39 std + 6 custom privacy codes (PL)
84 std + 84 inverted + 6 custom privacy codes (DPL)
Up to 16 hours of battery life
Weight - 3.35 oz.
Dimensions - 3.55" x 2.00" x 0.98"
Mil-Spec 810 C, D, E, F, G, & H
Channel Bandwidth - 12.5 kHz
OPERATE EFFORTLESSLY
Simple-to-use radio operation helps users focus less on the radio and more on the customer. The smart status glow ring lets users quickly check essential radio information at a glance.
The large centrally located push-to-talk (PTT) button, and voice assisted operations to change menu options mean team members can operate the radio while staying focused on the customer.

SCAN
Easily check radio activity for faster, more efficient communications across multiple channels.

Features
SIMPLE AND SLEEK
The lightweight, palm-sized radio design helps you discreetly and comfortably carry the CLP with you through extended shifts. The sleek design is combined with essential controls to provide you with everything you need to stay connected.
ESCALATE CALL
Initiate an important call or alert users on another channel to immediately communicate a message in high-risk situations, keeping your teams and assets safer when an incident occurs.

VOICE GUIDED NAVIGATION
Help your staff to easily learn the system with voice guided menus. The CLP allows you to use pre-defined voice prompts for your channels or add custom voice prompts to help your staff identify the channel they should be using.
REPEATER CAPABLE
Increase range with a Motorola Solutions repeater. Stay in touch with your team and in control of your business up to 250,000 sq. ft.
Programming
Marketing Materials